The joys of close-quarter tactical combat are being brought back to life with Ubisoft's upcoming first person shooter Tom Clancy's Rainbow Six Siege. Many players will be getting pretty excited about the upcoming sieges to take place and will be very interested in the different editions they can get their hands on. Details have been released for editions to come in Europe, Middle-East and Asia. Details on editions to come for North, Central and South America are to be revealed at a later date.
• The Art of Siege Edition, available for Tom Clancy's Rainbow Six® Siege, includes the full game, a collector's box, a Gold Skins Pack for all in-game weapons and an exclusive 120 page Tactical Guide. This high quality guide includes every single key element of the game – detailing each Counter Terrorist Unit, Operators, weapons, and maps with the highest level of detail and statistics. All this content has been created with the development team and core gamers' advice, giving you the most effective results in the field.
• The Gold Edition which includes the Standard Edition and the Season Pass*.
• The Tactical Elite Edition, a very limited edition available exclusively on the Uplay Shop that will include both Art of Siege Edition and Season Pass.
Anyone who pre-orders the title will be guaranteed access to the Closed Beta for the title, which is scheduled to begin later this year. For those who may be pre-ordering a physical version of the title via the Uplay Shop, Closed Beta access will be guaranteed and players will also receive an exclusive numbered steelbook upon the game's release. The Gold Edition and Tactical Elite Editions of the title can be pre-ordered via the Uplay Shop. The Art of Siege Edition can be ordered via the Uplay Shop and also at selected retailers.
Xbox Wire has managed to get a hands on with the title and has a ton of details to share with their experience with the game.
Unsurprisingly, the title relies heavily on teamwork and communication. Randoms without their mics plugged in are sure to meet their demise very quickly as players will need to call out breaches, opportunities to breach, and efficiently coordinate their attacks. Xbox Wire took part in a four-minute game in which they felt there was not a second to spare or to catch their breath. There's no sitting around waiting for the enemy to arrive. Players need to be set to go constantly as everything is destructible and, with bullets flying everywhere, the cover that used to be standing can now be used as a new opportunity through which to shoot.
The game will see two teams of five operators pitted against each other in different match types. Using Ubisoft's recent livestream as an example, a hostage rescue match took place on a mansion filled map where the defending team had the hostage secured and needed to defend her for the time limit of the match. The assaulting team must rescue the hostage without killing her. That doesn't mean that the defending team can get away with possibly accidentally killing the hostage. Should either team kill her, they will lose the match. As you can imagine, the matches can be very intense, especially if the hostage is wounded. Should the attacking team be successful with locating and beginning to escort a wounded hostage, then they will need to move quicker than they'd probably like as she will urgently need medical attention!
According to Xbox Wire, it's normal for most games to be won by either elimination or through time running out. As we've seen in previous coverage of the title, defenders can use different means to protect areas in which they are holed up. Defenders can reinforce walls and doors and also use mobile bulletproof shields. The attackers can be creative with their approach, however, as there will never be just one linear path to take that can be simply defended.
Yes, it's much easier (and quieter) for them to ingress through pre-existing means like garage doors, windows, etc., but they could theoretically use a shaped charge or a thermite cutter to make a hole in a wall, and just come in through that. Defenders have one advantage, though: the clock. If they can hold the attackers at bay long enough, they will eventually win. The onus is on the attackers to push, push, push.
Timing from the different operators during the attack will always be important. The Pointman can clear the way for his team mates as he dons his heavy shield and can take a lot of hits. Offensively, however, the Pointman only wields a small pistol so should any close range danger occur that he couldn't handle, his team mates would need to be correctly armed and in good position to quickly deal with the threat. Players can choose other operators who use different weapons, such as SMGs and shotguns for quick kills, or even making a new line of site in the destructible environment. The options for both sides of the battle will be endless.
Ubisoft has released a new video as we are taken for a sit down in the second episode of the Community Corner. The team discusses community feedback from the closed beta that recently took place. Community Director, Geneviève Forget sits down with Creative Director, Xavier Marquis to discuss the feedback: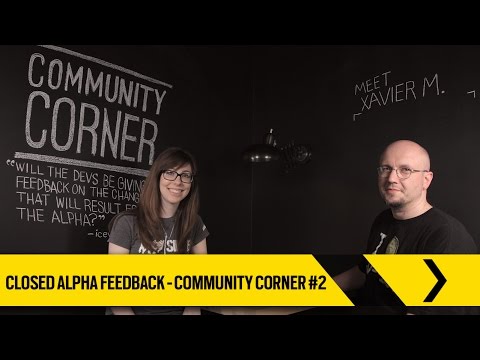 Lastly, the release date announcement trailer tips the excitement over the edge with some impressive visuals and, of course, the release date itself: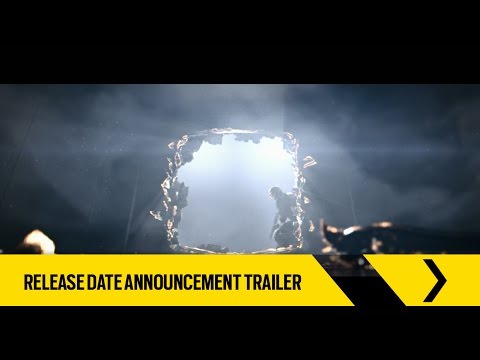 Tom Clancy's Rainbow Six Siege is scheduled to release for the Xbox One on October 13th 2015.