XBOX fans looking for something new in Call of Duty: Advanced Warfare ahead of the launch of the last DLC pack are in for a little treat, developers Sledgehammer Games has confirmed a new Advanced Warfare update for Xbox is coming this week
DLC number three, Supremacy, is to be followed by Advanced Warfare's final expansion, Reckoning, which has yet to be given a release date on any platform.And until we find out for sure when the final multiplayer maps and Zombies mode content is being launched,
Sledgehammer have put together some special supply drops to keep fans busy.Five new gear sets are coming to Xbox Live tomorrow, including a legendary Samurai, Arachnid, Deep Sea Diver, Luchador and Clown.Studio Head, Michael Condrey, gave a recent update on what else will be provided in the July 9 update, writing on Twitter: "7/9 update includes tuning for PDW, MP443 Grach, Atlas 45, MORS, & Crossbow."All five sets will be exclusive to Advanced Supply Drops and will be unleashed July 9, 2015.It is currently unknown how the memory limit experienced with recent updates to the gun roster will affect the release of the new gear on Xbox 360.
COMING SOON: Exclusive New Gear coming to #AdvancedWarfare's Advanced Supply Drops tomorrow on @Xbox.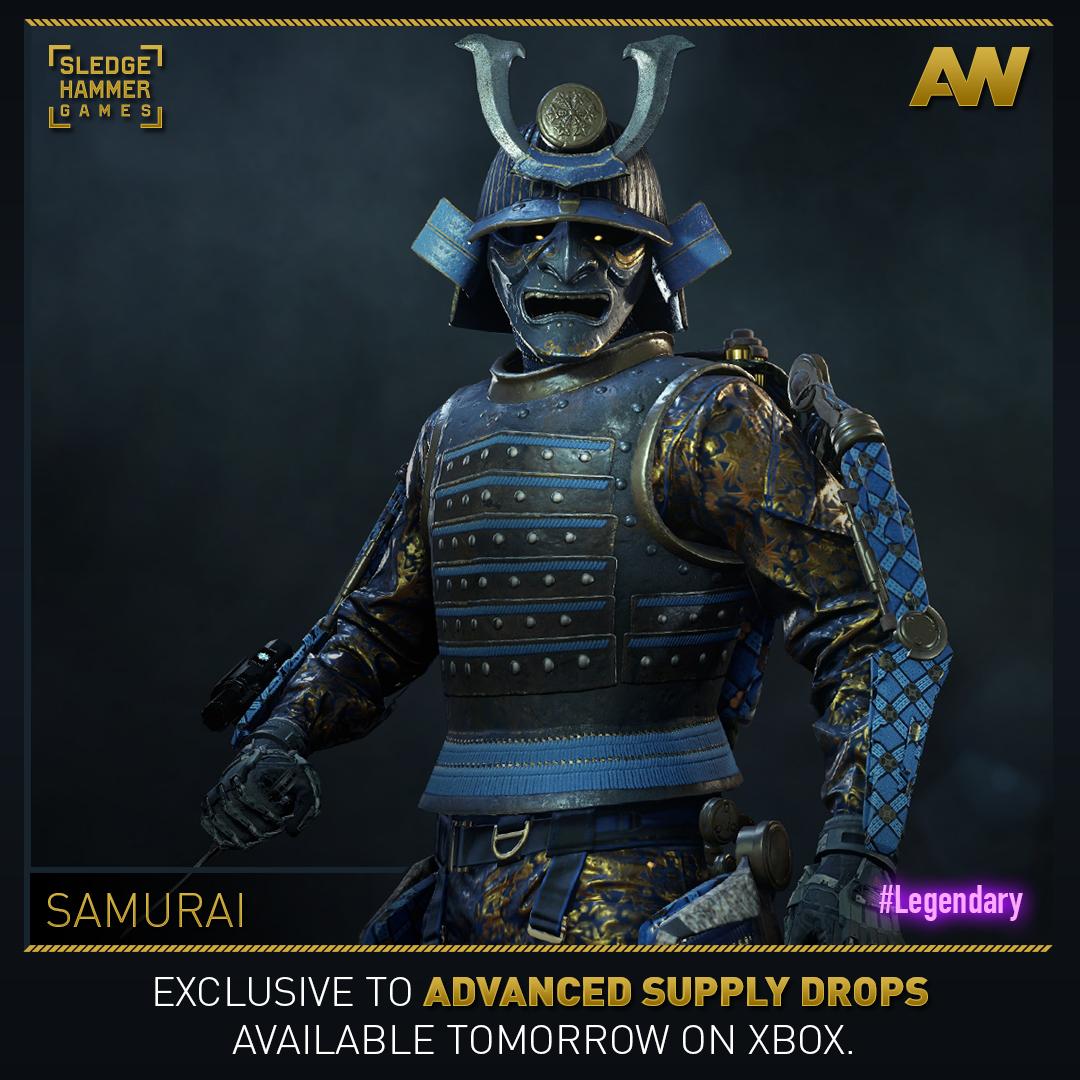 Sledgehammer said at the time: "We have hit a hard memory limit on last generation consoles. This memory limit prevents us from adding more weapons to those platforms."We don't like it any more than you, because we care about Advanced Warfare players on all platforms, but it's a limitation that is outside of our control. People far smarter than I spend a lot of energy trying to solve this hard development limit, and we simply can't deliver new content at the rate we're currently producing it for next generation devices (Xbox One, PlayStation 4, and PC)."