The duo have been in high demand since completing Game of Thrones , which swept the Emmy Awards this year with 12 wins, including best drama, but received a divided response from critics and fans.
I don't understand this at all. How can they be in high demand? They fucked up GoT (I'm still bitter) and they would of fucked up Star Wars even more than it's already fucked up.
---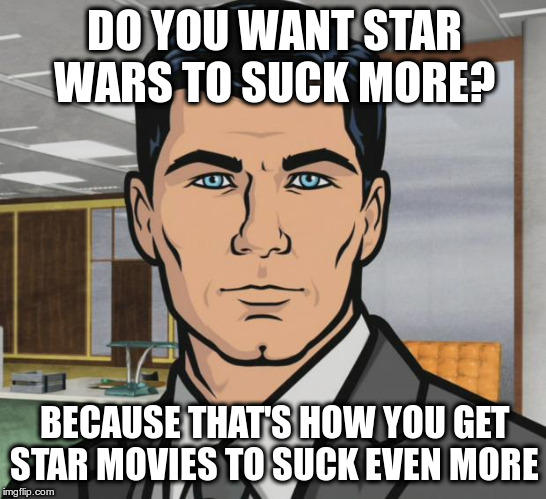 via Imgflip Meme Generator
Final Season - this has been a good show. only 4 seasons though.
I need to catch up. I'm not sure if I did season 2 or not.
I c an't find the trailer by it's self, so just watch the beginning of this video.
Saw Jumanji this weekend. Good fun movie. I thought that the rock and Kevin hart did a great job playing their characters and have great chemistry on screen. Fun movie franchise and hope they do more.
Except for Margot Robbie it looks dreadful.