A new gameplay overview trailer for Hood: Outlaws & Legends gives us more details on what we'll be up to when the PvPvE medieval multiplayer heist game arrives in May.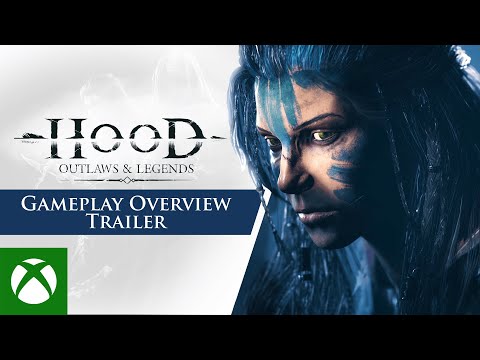 Two teams of four outlaws compete against each other to steal a treasure chest from The State, the oppressive government in Hood: Outlaws & Legends' medieval world. These treasure chests will be fiercely guarded by knights, crossbowmen, and the sheriff. Your team needs to capture spawn points and find the key to the vault where the treasure is hidden. The only problem — the key is protected by the sheriff, who seems to be one of the strongest enemies you'll face, capable of killing in one hit and surrounded by skilled warriors. Plus, just claiming the chest isn't enough — you need to move it to an extraction point, guarding it all the way against the other team of outlaws and the guards who'll stop at nothing to get it back.
You can make up your team with a Ranger, who'll act as sniper with a longbow, a Hunter, who comes armed with a crossbow and assassination skills, a Brawler, who fights with a sledgehammer and excels at close-quarters combat, and a Mystic, who can sense nearby enemies and heal your team — and, if in the mood for a fight, can use a flail to decimate opponents.
You've apparently got a choice once you manage to recover the treasure. Giving it back to the people "will increase the range of items available to you in the shops," but if you keep it, you can use it to upgrade your hideout and to customise your character, as well as their weapons and armour.
Hood: Outlaws & Legends launches on May 10th, but preorders allow you three days early access to start playing on May 7th.