With all the recent hype surrounding CoD 2021, it seems fitting that we now have new rumors from a games insider that Modern Warfare 2 multiplayer remastered will be the only multiplayer CoD in 2021.
During this current time of the year, gamers and fans of the CoD series can generally expect news and rumors to surface around the franchise's upcoming installment.
Although we don't have official news, we have had confirmation from Activision that we will see a new, next-gen CoD game in 2021, and Sledgehammer Games will work on it.
In recent years, Activision has had great success with Modern Warfare 2019, Warzone, and Black Ops Cold War, with more players playing CoD than ever.
Even Black Ops Cold War's integration into Warzone was received very well by the community, making Warzone an even bigger success than it already was, standing as one of the most popular free-to-play battle royales in the industry.
However, rumors have surfaced revealing potential plans for MW2's multiplayer to be remastered along with CoD 2021, much like Infinite Warfare and the original Modern Warfare's dual release in 2016.
CoD 2021 MW2 multiplayer remastered
Games insider, Jeff Grubb, released a video over on his YouTube claiming some interesting information on a bunch of games. As well as mentioning Battlefield 6, claiming the reveal trailer will be releasing in June, Jeff Grubb also had some very intriguing information on CoD 2021.
Jeff Grubb says he has heard that CoD 2021 will not have a multiplayer experience, as MW2 multiplayer remastered will be releasing along with it.
Recap of Jeff Grubb's latest Games Mess video

Rumour
Disclaimer: He says these are just things he's heard but he's not announcing anything.
Battlefield 6 - it seems like the announcement date moved, he believes it'll be released June 1st but things are fluid and we could see teases before then.
Sony - he doesn't believe we'll see any big presentation from them until a few weeks after Rift Apart's release.
The Coalition - working on Gears 6, Halo Infinite and a much smaller game to let them experiment with Unreal 5 ahead of Gears 6's release.
Bethesda - their E3 showcase will be more integrated into Microsoft's press briefing but it'll feel like it's own thing.
PS5/XSX shortages - it'll feel like the Wii did for a few years, they'll be very hard to get. Expects longer console cycle as a result.
Starfield - still pretty confident it'll release this year, it's Bethesda's intent to show it at E3 with every confidence it'll release this year.
Square Enix - they'll likely talk about FF16 at E3 and 'it'd be weird' if they didn't have anything for FF7R2.
PlayStation - doesn't think they'll announce anything bigger than FF16 this year.
Genshin Impact - will probably come to Xbox but because it can't come to Game Pass it's probably not a priority for Phil.
South Park - don't expect a third game, Trey and Matt a bit burnt out after Fractured But Whole.
Konami - not sure about report of them licensing IPs but certainly thinks they're doing something with Silent Hill.
Call of Duty 2021 - he has heard that they're having major development problems on the multiplayer side. He's also heard rumours that they'll release MW2 remastered multiplayer as it's sole multiplayer release of 2021.
Jedi Fallen Order 2 - a bit early for an announcement, maybe a title reveal but nothing beyond that.
Alan Wake 2 - it's real, Remedy publishing it, nothing new but maybe something at E3
Lego Star Wars 2 - delays are probably just because of covid and difficulty with QA.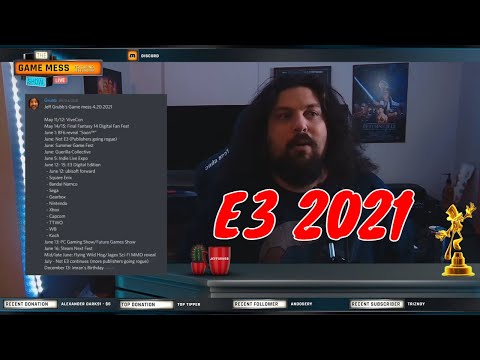 Although this is not official and should be taken with a grain of salt, it would make a lot of sense, especially as we saw MW2's campaign remastered back in March 2020. This only left fans hungry for the extremely popular MW2 multiplayer, which is definitely a cult classic among the community.
Further, it would make even more sense for Warzone, as they could easily integrate MW2 weapons, characters, and story into the free-to-play battle royale.
It's possible the decision was made because of Warzone's success. Perhaps Activision has decided to focus on Warzone as their multiplayer experience, giving those hungry for a classic CoD campaign what they want with CoD 2021 while continuing their multiplayer success with Warzone.
Maybe the lack of players on Black Ops Cold War was also a deciding factor, as it seems Warzone has taken over the CoD multiplayer experience, with more players on the battle royale rather than the classic CoD multiplayer.
This would definitely be a first for the Call of Duty franchise, releasing one of its annual games without a multiplayer extension. However, it would be great to have MW2's multiplayer remastered, and we're certainly not opposed to seeing it happen.